This international study: Developing an inter-professional curriculum for Gender Based Violence (GBV) is led by Dr Caroline Bradbury-Jones, Principal Investigator, at the University of Birmingham.
What is Gender Based Violence?
GBV covers a wide range of issues such as Intimate Partner Violence (IPV), Female Genital Mutilation, human trafficking and sexual abuse. Although men and boys can be victims of GBV it is widely acknowledged that the majority of people affected are women and girls. Healthcare students who have taken part in our previous research have told us that they often feel under-prepared within their curricula. They want a wider range of knowledge and skills in order to develop greater confidence to deal with GBV.
Phase 1: Developing a Reusable Learning Object
The first phase began in 2016 as a result of a symposium on GBV and is a collaboration between six U21 HSG member universities (Auckland, Birmingham, British Columbia, Glasgow, Melbourne and Nottingham).
The core team came together as experts in the field of GBV, representing different health disciplines. They collectively represent the health disciples of nursing, midwifery, psychology, pharmacy and public health.
The aim of the project was to design an interactive learning resource to help students from a range of health disciplines to learn more about GBV. The study was in two main parts:
Part 1: The team surveyed students to establish their current understanding and confidence around GBV issues. The survey also established preferred approaches to online learning.
Part 2: The second part was to develop a "reusable learning object" (RLO). This is a simple 20 minute electronic learning tool. It was co-produced in a creative way with students and staff.
The open access RLO can be found here:
Phase 2: Ensuring the global reach, relevance and integration of GBV into U21 HSG interprofessional learning
Part 1: A series of focus groups with both students and educators from participating universities about what works well and what could be improved as regards to students learning about GBV.
Part 2: Using the collated results of the focus groups, the intention is to devise guidance and resources for teaching GBV across a wide range of health care curriculum.
The team is producing some high quality guidance and further tools on the basis of these discussions that can be used across different healthcare disciplines and different countries.
U21 HSG Annual Meeting 2018
The team had a fabulous trip to Melbourne for the U21 HSG meeting and the GBV day was a real hit. Our session went well and I am really pleased that it came together as a well thought out and coherent project. I don't think that anyone believed that we had only just met!!
Download our presentation from the event here.
Part of the feedback session was a discussion about if, when and where GBV should be taught in health and social care curricular. Listening to this debate has shaped Phase 2 of our project.
Winners of Education Innovation of the Month Award
Birmingham based members of the GBV Team, including Project Lead, Dr Carrie Bradbury Jones, won the University of Birmingham's Institute of Clinical Sciences Education Innovation of the Month Award in May 2019 for the GBV Reusable Learning Object.
Well done to Carrie, Helen and Dana (pictured).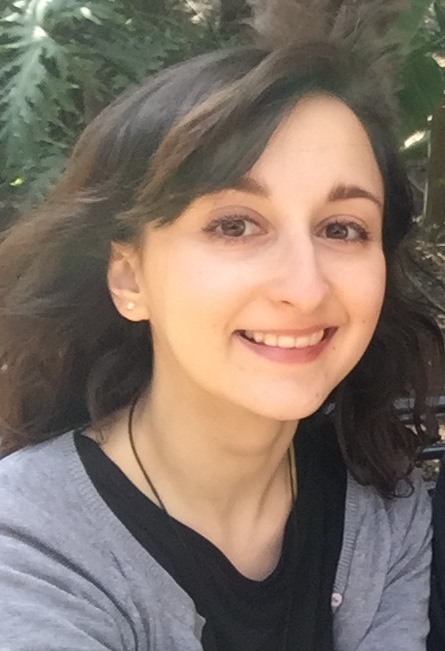 Project Team article on GBV Educational Strategies published online
Which Violence Against Women Educational Strategies Are Effective for Prequalifying Health-Care Students?: A Systematic Review co-authored by Dana Sammut, Jacqueline Kuruppu, Kelsey Hegarty, Caroline Bradbury-Jones, University of Birmingham, University of Melbourne